Go a step further with your furniture…
Quality ergonomic office furniture goes a long way when it comes to employee productivity, wellbeing, and overall morale. It sounds ambitious, but the reality is simple: investing in furniture around the workplace will do more for your business than just making it look good.
At North East, we work alongside industry-leading suppliers to bring you the very best options for your business. Our extensive range includes single task and operator chairs, ergonomic set-ups, school apparatus, breakout sofas and seating, individual desks, clustered desking, meeting and boardroom furniture, plus an array of storage solutions from simple drawers through to integrated wall storage.
From cutting-edge innovation to ergonomic solutions and budget alternatives, there is something to suit every brief and each individual need. So, whether you'd like a corporate look or a relaxed feel, we'll work with you closely to find your perfect solution. Discover our key ranges below, or if you can't find what you're looking for, talk to us – we'd love to hear from you. Send us a message today.
Sven – The Professional Edge
With over 33 years in the industry, Sven produce furniture with integrity.
From sit-stand bench desking to solid oak reception counters, we can put together a professional, robust, and affordable office fit-out down to the smallest detail.
View their catalogue here.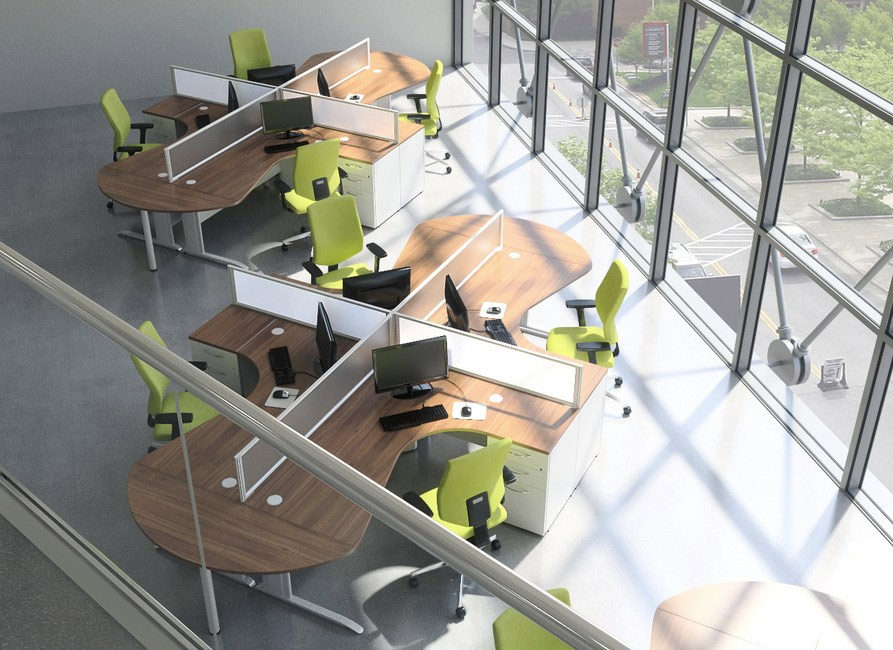 TC Office – Furniture With Character
If you're looking for comfortable and practical furniture with a bit of personality, look no further.
Interesting lines and shapes, robust and stackable school chairs and apparatus, innovative acoustic solutions, and bespoke items – challenge us today.
Have a look at their brochure here.