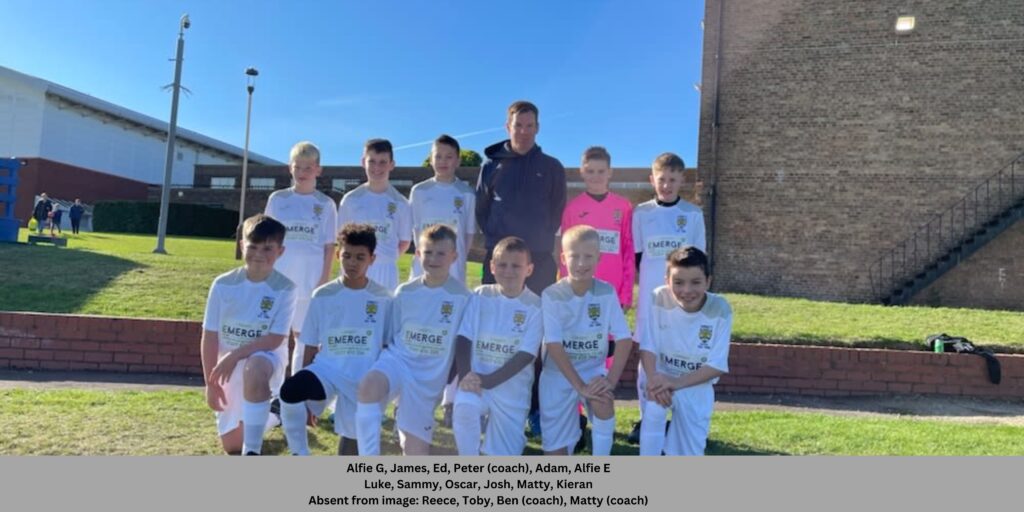 Collectively we're quite an active team here at Emerge NE. You'll find football fanatics and avid golfers, so naturally we're keen to encourage any initiatives that help inspire a love of all things sporting! When we heard about an opportunity to directly impact a local youth team we were delighted to offer our support.
We're proud to announce our sponsorship of the Consett Steel Youth Football Team based just 1 mile from our head office in Consett. Our logo is now emblazoned on the team's kit this season.
As the best players in the world will testify, having a recognisable and professional-looking shirt can help pull a team together. We hope the new Emerge-branded kit gives the side a well-deserved boost as they run onto the pitch to face the competition this year.
Youth clubs play an important role in helping young people build confidence and stay healthy, but securing funding for these initiatives can be a painful process. Local businesses can keep these clubs running by donating funds, equipment and other resources. We're pleased to do our bit for this talented group.
Emerge's Office Manager, Mark Gilfillan, comments:
"We're always looking for ways to help our local community and the idea of sponsoring grass roots football is appealing as it provides so many benefits to young people. From learning to work together to staying active, competitive sports teach children valuable lessons that they'll carry with them throughout life.
"Quite a few of our employees are avid football fans so we'll be watching the team with great interest to follow their progress. We wish them every success for the forthcoming season and look forward to hearing about their games."
Good luck to the team from everyone at Emerge – we'll be following all the action and cheering you on!