The health and wellbeing of your workforce has never been so important. The Fellowes 4 Zone Approach provides a step by step guide to identify the main areas of ergonomic focus around the workstation so that we can help provide the very best healthy working solutions,
whether it's at home or in the office.

ZONE 1 – Check your seated posture. Prevent back tension.
Firstly give your body extra support and help prevent back pain by introducing
a back and foot support.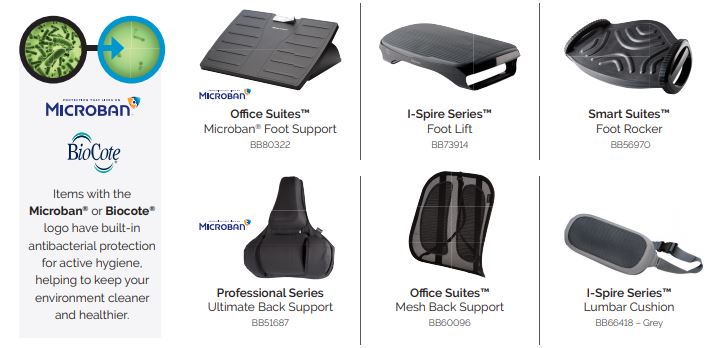 ZONE 2 – Support your wrists. Avoid wrist pressure.
Secondly, when you are comfortable at your desk you are far more productive, especially when it comes to mousing and typing. Portable and antibacterial ergonomic accessories make all the difference to your working day.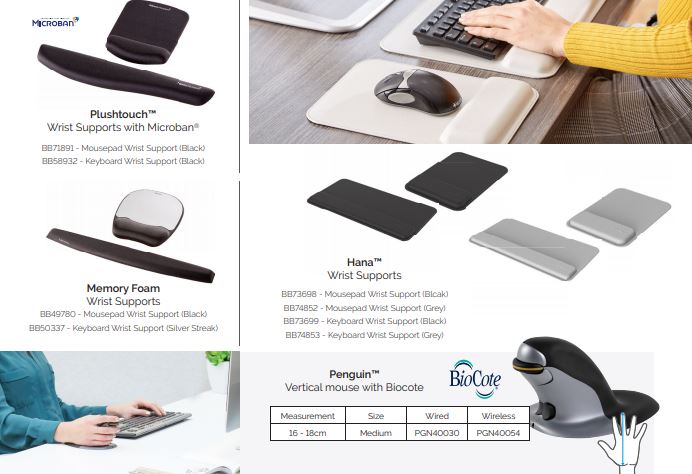 ZONE 3 – Achieve comfortable viewing. Relieve neck strain.
Thirdly, enable comfortable viewing of your screen and documents to avoid neck strain. Choose a monitor riser with an adjustable height feature, or select a monitor arm for space-saving screen positioning.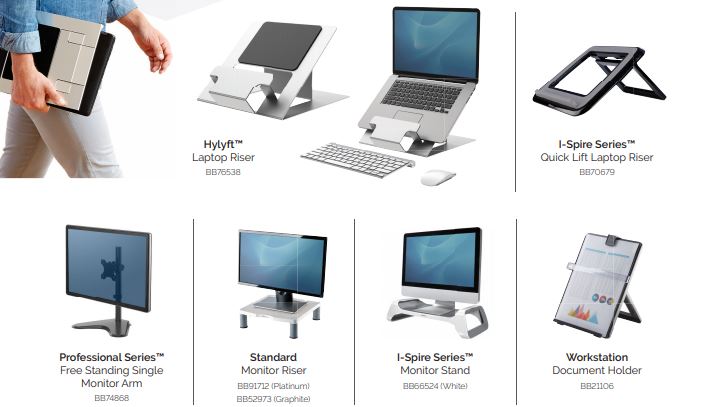 ZONE 4 – Introduce movement. Reduce inactivity.
Regular changes to your working position helps you to work better and feel better.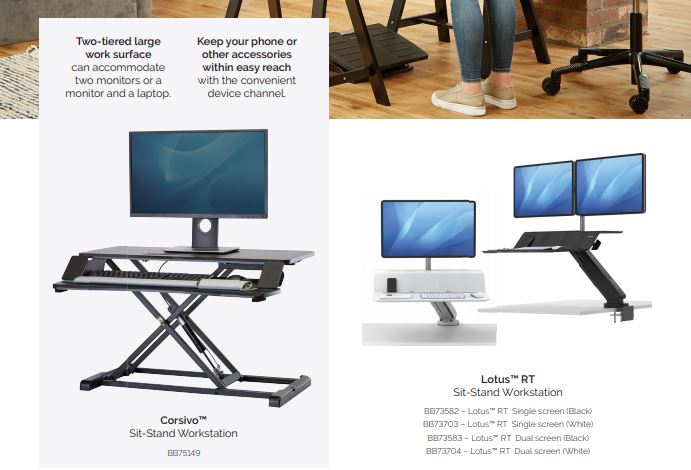 Information & imagery  provided by and credited to Fellowes
Visit Fellowes at www.fellowes.com
To view what else Emerge NE Ltd can provide have a look at our
"What We Do" section.